Morrie Enders - Executive Director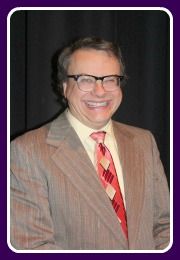 E-Mail:menders@lincolnplayhouse.com
Phone: 402-473-5069
As a self-proclaimed "Theatre Evangelist," Morrie (he/him) is proud to have spent a lifetime in community theatre. He was Artistic Director of Kalamazoo Civic Theatre in Michigan and the Artistic/Managing Director of La Crosse Community Theatre in Wisconsin. He has had productions performed in Germany, Monaco and Japan. In 2007, Morrie received the American Association of Community Theatre (AACT) Distinguished Merit Award and was given the designation of Fellow of AACT. He received the ANPE Nonprofit Executive of the Year Award for 2015, is a Mayor's Arts Award winner, and has received a commission as an Admiral in the Nebraska Navy.
Christine Cottam - Director of Operations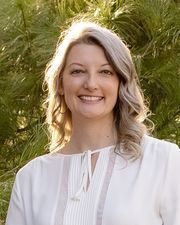 E-Mail: ccottam@lincolnplayhouse.com
Phone: 402-489-7529
Christine Cottam (she/her) is a professionally trained stage manager and theatre administrator who oversees the daily operations and production management at the Playhouse. Previously, she helped spearhead a youth theatre in Hastings, Nebraska, where she served as Educational Director of Hastings Junior Community Theatre and then as Managing Artistic Director of Boxcar Youth Theatre Company. Christine has worked with Seven Devils Playwriting Conference at id Theatres, University of Nebraska at Kearney Theatre, University of Nebraska Lincoln Opera, Nebraska Association of Community Theatre, and in gifted education. She is a current member of the American Association of Community Theatre.
Lauren Spilinek - Technical Director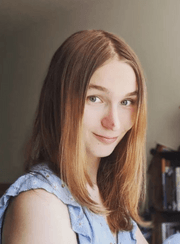 E-Mail: techdirector@lincolnplayhouse.com
Phone: 402-473-5068
Lauren Spilinek (she/her) is our new Technical Director. Lauren has her BFA in Theatre Design and Technical Production with a Technical Directing Emphasis from the University of Nebraska – Lincoln. She was a Master Carpenter for Nebraska Wesleyan University's theatre department and worked in two summer seasons of the Nebraska Shakespeare Company as a Scenic Carpenter/Painter. She also worked at a zoo!
Lauren enjoys cooking and taking care of her plants, and you can usually find her trying a new herbal tea blend while discussing her latest game of Dungeons and Dragons. Make sure you stop by her office for some giraffe facts and roll for initiative!
Lyra Hubl - Patron Services Manager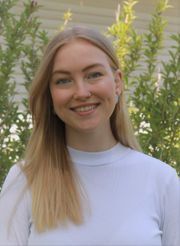 E-Mail: patronservices@lincolnplayhouse.com
Phone: 402-489-7529
Lyra Hubl (she/her) is our Patron Services Manager. Although she is just beginning her journey here at the Playhouse, she has had her heart in theatre since she could talk. Lyra has experience behind the scenes as an assistant stage manager of our Theatre Arts Academy and as assistant stage manager for our Calendar Girls and Joseph and the Amazing Technicolor Dreamcoat. With previous experience in the hospitality industry, Lyra is always there to greet patrons with a warm, welcoming smile!