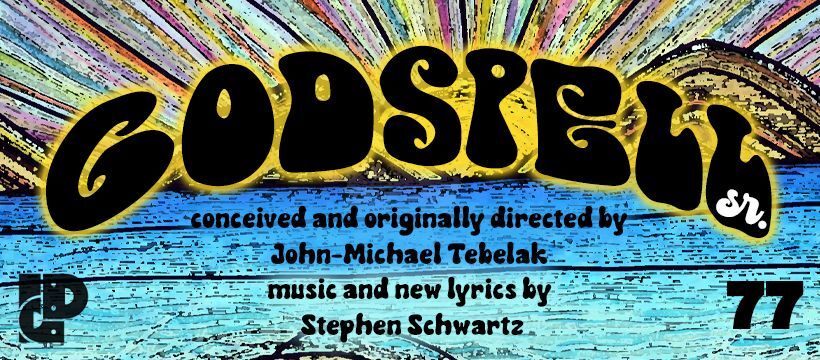 Performances are April 14, 15, 16 in the Studio Theatre. Jamie Bullins will direct with Shauna Shaefer as music director.
Prepare ye for the timeless tale of friendship, loyalty and love based on the Broadway musical that inspired a generation. Based on The Gospel According to St. Matthew, this hit musical with book by John Michael Tebelak and music and lyrics by Stephen Schwartz, will be a joyful theatrical celebration.
A group of disciples help Jesus Christ tell different parables by using a wide variety of games, storytelling techniques and a hefty dose of comic timing. An eclectic blend of songs, ranging in style from pop to vaudeville, are employed as the story of Jesus' life dances across the stage. Dissolving hauntingly into the Last Supper and the Crucifixion, Jesus' messages of kindness, tolerance and love come vibrantly to life.
The Playhouse Senior Radio Active Players provide theatre opportunities for seniors ages 55+. Each year, the Radio Active Players audition, rehearse and perform a production for audiences with scripts in hand. Past shows include Fiddler on the Roof Sr., Oklahoma Sr., The Music Man Sr., Grease: The School Edition, Singin' in the Rain Sr., and most recently, Carol Burnett Classics.