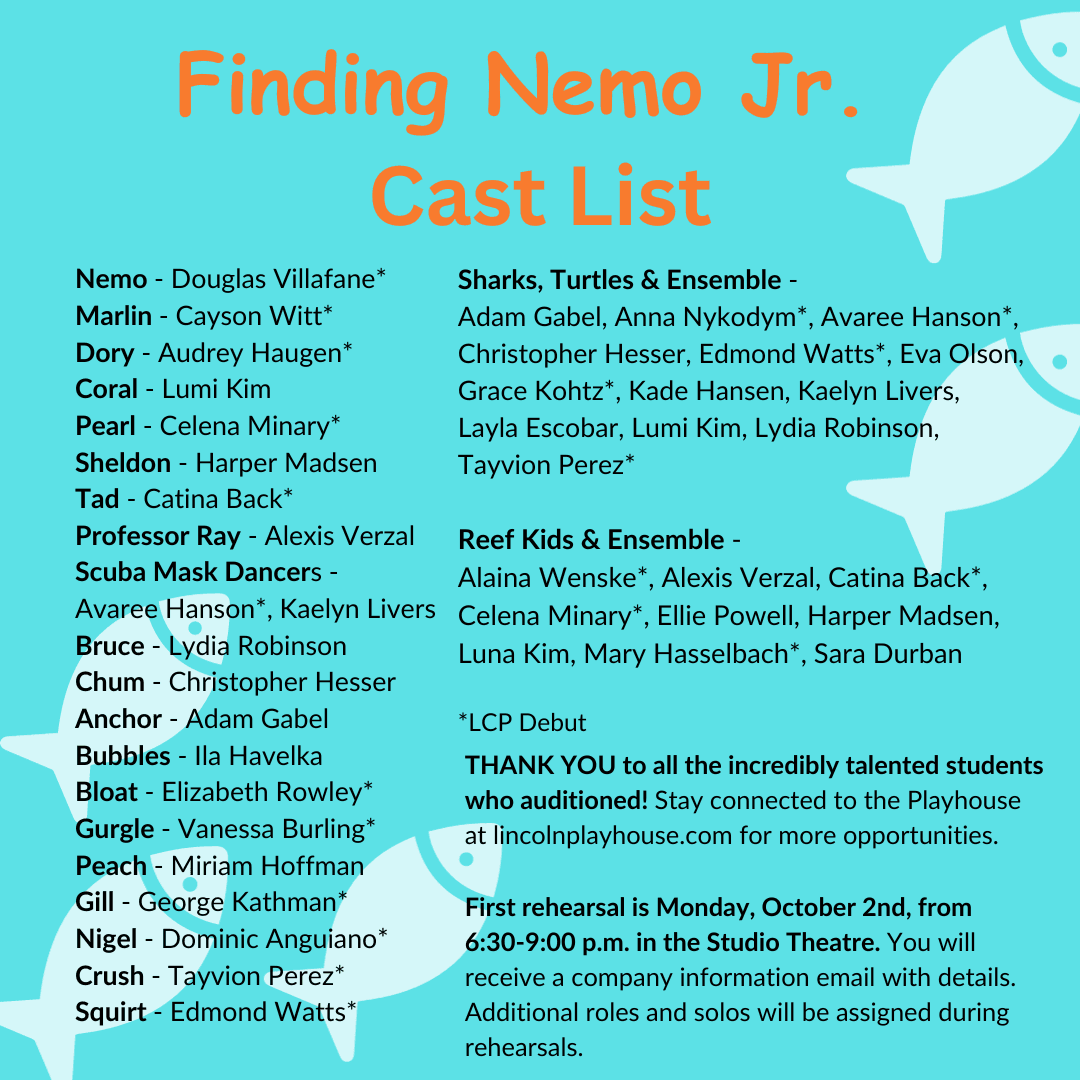 LITTLE SHOP OF HORRORS CALLBACKS LIST
Thank you to all who auditioned. We're grateful that you took the time to share your talents with us and that you are as excited about this production as we are!
Callbacks are Sunday, July 30th at 7:00p, at the Playhouse Mainstage Theatre. If you cannot make the callbacks time, please email patronservices@lincolnplayhouse.com.
Please note – whether or not your name appears on the callbacks list does NOT reflect final casting decisions. Look for the cast list to be posted by Monday, July 31st.
*Your name may appear more than once.
*Those listed below, please check your emails for callback music selections and review them before Sunday evening.
Audrey:
Noelle McVicar
Michelle Ingle
Amanda Stemen
Mushnik:
Miles Ruch
Tory Petz
Shawn Carlson
Orin:
Will Yindrick
Sky Lindquist
Shaw Riggs
Seymour:
Sky Lindquist
Nathan Colling
Shaw Riggs
Street Urchins
Crystal/Ronette/Chiffon):
Imari Harris
Teish Ngoi
Mandy Suing
Chloe Peters
Marissa Saure
Puppeteer:
Nathan Rivera
Josh Vinton
Christian Montague