---
FRIENDS OF THE PLAYHOUSE
Thank you to all of our generous donors for making Lincoln Community Playhouse a cornerstone of our community. To add your name to our list of supporters, please consider making a gift. Contributors of $50 or more become part of Friends of the Playhouse.
Donors listed include all gifts made during Season 75 (July 1, 2020 - June 30, 2021).
---
Executive $2,500+
James D. & Rosalind K. Carr Charitable Fund
Van & Georgia Duling Charitable Remainder Unitrust
Rod & Julie McCullough
Lincoln Community Playhouse Guild Charitable Fund
Chris & Art Zygielbaum

Producer $1,000-2,499
Bahr Vermeer & Haecker Architects LTD
Doris O'Donnell Trust
Julie & Stephen Enersen
General Dynamics Ordnance and Tactical Systems Lincoln Operations
Ellan & Andrew C. Hove
Jeff Ideus
Dawn Luebbe & Jeff Roberts
Dylan McCullough
Kara & Ross Parde
Stephen & Joan Ruskamp
Katie & Ray Taddeucci
Eric & Amy Vander Woude Charitable Fund
Director $500-999
Lucy Buntain
Scott Clark
Pam & Paul Crawford + Julia Ehlers Memorial Fund
Gigi Haase Sothan
Bruce & Cathy Hahn
Inspro, Inc.
Kieran Keenan
Beth & Scott Krause
Dylan McCullough
Pat Beck Langfeldt
Cynthia Reiser & Mary Reiser
Margaret Schiefen
Ned Sharp
Trip & Cassie Snyder
Designer $250-499
Anonymous
Kristi Ambroz
Rodney Bates
Alan Boon
James & Carol Roettmer Brewer
John & Cecilia Burkhart
Rosalind Carr
George & JoAnn Churley
Stephen DiMagno
Anne Eklund & Kadence Eklund
Dan & Jan Ericson
Giving Realty
Rod Grove
Michele Johannes
Jones Charitable Trust
Lincoln Public Schools OT/PT Friends
Bill & Ranelle Maltas
Carla Petrey & Michael Donlan
Amelia Pool & Harriet Pool & Sarah Boehle Pool
Jim & Kathy Rowoldt
Rhonda Seacrest
Kay Siebler & Zephaniah Siebler & Morrie Enders
Richard & Eileen Vautravers
Tiffany & Brandon Verzal
Company $100-249
Anonymous
John Ballew
Leah & Rachel Blake
Lanny Boswell
Michael & Vicki Bousquet
Carole Briggs
K. Brobst
D. Choquette
Randy & Norma Coleman
Harmon & Judy Dady
Rachel Danay
Barbara DiBernard & Judith Gibson
Robert & Brenda Doxtator
Don & Marsha Dunn Charitable Fund
Bob & Karen Everitt
Carla Fetch
Lee Foster
Karen & Myron Gagner
Betty Gayley & Steven Sloggett
The George Family
Stephen Graff
Marynelle Green & Family, Kelli, Todd, & Ben
Robert Haller
Donna Hastings
Cliff & Dotti Heftie
Jim, Joe & Nancy Hlava
Mary L. Horst
Joan Hudson
Danny Johnson
The Koepke Family
Bill Maltas & The Waffleman
Tom & Nancy Martin
Gina Matkin & Randy Reinhardt
Wendy Mayhew
Robert & Trine McBride
Joann McHale
James B. Miller
Mutual of Omaha - ESS Division
MWSU Department of Communication
Laura Neeman
Robert & Marilyn Peterson
Marilyn Peterson
Burr & Catherine Phillips
Jessie Quick
Rosemary Reed
Karl Reinhard
Julie Rickersten
Mason Roth
Suzanne Spaniol
Wade & Heidi Stange
Thomas Stine
Susan Sehnert Stuart
Scott & Suzanne Sughroue
Arlene Walton
Colin, Michelle, Melanie, Tyson Wiggins
Delta Omicron Alumni Club of Lincoln
United Cerebral Palsy of Nebraska
Playwright $50-99
Jo Adams
Cathy Adamson
Wendy Baehne
Erik Betts & Lisa Betts
Beth Brady
Don & Sue Brouse
Jamie Bullins
Crafty Kids Club
DC Design
Lois Dam
Chandra Diaz-DeBose
Crystal M. Dunning
Chuck & Linda Elley
Jean & Tony Fostvedt
Shirley Flynn
Charles & Barbara Francis
Gerald & Mary Fritz
Flora Frohn
Carol Gaebler
Mary & Donald Geiger
Bob & Sally Guenzel
Linda & Gary Hall
Rosalie Hall
John & Cheryl Halvorsen
Matthew Hart
Robert & Sue Hedrick
Julianne & Kelly Heftie
Janis Heim
Janet Herold
James Hewitt
Linda Hirschfeld & Christian McClure
Jean Hovey
Leslie Huerta
The Jamerson Family
Jason & Jenny Johnson
Mark & Beth Kampschneider
Kay Kile
Jeff Koolen
William Kreikemeier
Jon R. & Donna S. Kruse
Jonathan Lamb
Betty Mandel
Floyd & Kay Maresh
Jeanne McClure
Jim & Laura Mikus
Marilyn Metzger
Sheree & Michael Moser
Gwendolyn Newkirk
John, Tracy, Vivian & Ryan Ostrander
Lynn Pepperd
Joan Powers
Donald T. Proett
Cynthia Reiser
Judie Richey
Brian & Marsha Ritter
Angela Robinson
Alexandra Rodgers
Kayleigh Schadwinkel Dance & Choreography
The Shaefer Family
Sue & Dave Shamblin
Anne Slater
Leonard Sloup & Susan Quambusch
Sandy Sostad
Joseph Sughroue
Frederick Vogel
Marcia White
Robert & Dr. Nitha White
Emily Wicht
Southeast Community College
Mightycause
---
Tribute Program
The Tribute Program provides an opportunity to celebrate milestones and honor the memory of friends and relatives.
---
In Memory of Tabitha Heftie

Doug & Kay, Ryan & Mathew Bartek
Christine Behne
K. Brobst
Eileen Childerston
Patti Daberkow
Beth Anne & Darrell Dinneen
Brian Doernemann
Chuck & Linda Elley
Morrie Enders
Jean & Tony Fostvedt
Jennifer Gaiss
Lois George & Family
Julie Groeteke
John & Cheryl Halvorsen
Cliff & Dotti Heftie
Julianne & Kelly Heftie
Janet Herold
Lyndsay Jensen
Mark & Beth Kampschneider
Jackie Krason
William & Connie Kreikemeier
Doris & Thomas LaForge
LPS OT/PT Friends
Chris Mallam
Betty A. Mandel
Barry & Janis Masin
Robert & Trine McBride
Amber McIntyre
Danielle Parde
Ross, Kara & Ryan Parde
Connie Peterson
Monica Pomajzl
Dr. Ronald & Stella Rigli
Justin & Stacey Roach
Roxie Romero
Gracyn Scott
Rhonda Seacrest
Anne Slater
Wade & Heidi Stange
Ian Thompson
Matt, Laura, Ben & Sam Tritt
United Cerebral Palsy of Nebraska
Robert & Dr. Nitha White
Karen, Matt, Talley & Liem Wills
Lynn & Betty Wilson
---
In Memory of James Carr

Anonymous + Thermo Fisher match
James D. & Rosalind K. Carr Charitable Fund
Southeast Community College
Judith Gibson & Barbara DiBernard
Steven DiMagno
Mary & Donald Geiger
Robert Haller
Donna Hastings
James Hewitt
Julie & Rod McCullough
Michael & Lara Miller
Schnepf & Jones 
Susan Sehnert Stuart
George & Mary Lou Wirith Jr.
 
---
In Memory of Kevin Duling

Anonymous
Linda Ager
Kristen Alderson
Sue Anschutz
Liz Arnold
Judy Balka
John Ballew Jr.
John Blumer
Susannah Bohlke
Janice & George Boosalis
Chantel Borchers
Polly Bowhay
Pat Brennan
Maureen Carrita
Krystal Chiucchini
Paul & Kathryn Christensen
Charles & Connie Clifford
Salvatore Collura
Margaret Connealy
Alyssa Cullinan
Denise Cuva
Kathy Cuva
Jack & Ruth Davis
Joanne Dickinson
Carrie Diffenderfer
Pat & Betsy Egan
Morrie Enders
Melissa & Mark Epp
Kate Erskine
Ferguson
David & Jane Firestone
Boston Flannery
Mark Freeman
Candy Galas
Melvin Gitler
Giving Realty
Diane Gloystein
Lonnie Goertz
Dr. Louis & Mary Gogela Jr.
Diane Gonzolas
Kathy Gouldsmith
Allison Gullidge
Gigi Haase Sothan
Rachelle Hadley
Bruce & Cathy Hahn
Gary Hall
Carolyn Harp
Sam Hartley
Jim & Nancy Hlava
Kate Honeyman Engel
Danny Johnson
Jill Johnson
Lynn (Duling) and Brent Kalemkiarian
Justin Kalemkiarian
Meg Kissel
JoAnne Kissel
Elizabeth Krause
Megan Lanzarone
Sue Lawlor
Darren Ley
Kristi Lounsbury
Dawn Luebbe
Janet Malone
Tedi Marsh
Brendan McCann
Julie & Rod McCullough
Douglas McDaniel
Brian McKee
Jordana Mendelson
Debra Miller
Kirk Monismith
Mosby Lincoln Foundation (on behalf of Marg & Ed Lincoln, Margaret & Ken Donlan)
Sheree & Michael Moser
Susie Mosher
Lenette Nelson-Schwinn
Kenny Noth
Darrell Noth
Eric Ojeda
Roseann Perry
Kendelle Perry
Corinne Pina
Raftery
James & Pamela Rathe
Alex Roth
Clayton Schroeder
Sally Schwab
Susan Shamblin
Laurie Smith
Patricia Spilker
Victoria & Dale Springer
Sandi Strain
Julie & Michael Sullivan
Katie Taddeucci
Ed & Sue Tricker
Union Bank & Trust
Toni Unthank
Nicole Van Giesen
Bob & Marilyn Wagner
Megan Waples
Thomas Wekesser
Michael West
Susan White
Scott White
Ryan White
Laura Whitney-Thomas
Brenda Zitek
---
In Memory of Ginnie Dzerk
Alan Dzerk's Celerion coworkers
Rosalie Hall
Rosemary Reed
Emily Zimmer
---
In Memory of Ginny Parker
Dorothy Applebee & Susan Krause
Michael & Vicki Bousquet
Lucy Buntain
Don & Lynette Byrnes
Don & Marsha Dunn
Amy Duxbury
Robert & Sue Hedrick
Marilyn Metzger
Robert & Kathryn Owen
Carla Petrey & Michael Donlan
Burr & Catherine Phillips
Rhonda Seacrest
Delbert & Linda Smith
Shalla Young
---
In Memory of Judy Riordan
Marynelle Green & Family, Kelli, Todd & Ben
---
In Memory of Julia Ehlers
Pam & Paul Crawford
---
In Honor of Ann Hirschfeld
Wendy Baehne
Ann Hirschfeld
Anissa Hoover
Mark Klasek
Jeanne McClure
Steve Pool
Julie Rickertsen
---
In Honor of Opal Stivrins
Rhonda Seacrest
---
In Honor of Danny Johnson
Shirl
---
In Honor of Bob & Margaret Graff
Stephen Graff
---
Corporate Recognition Gifts
Many companies match donations made by their employees to a nonprofit. Some make a financial contribution if their employees volunteer their time in the community. Thank you to the following companies for making contributions to the Playhouse in their employees' names.
Allstate
Ameritas
IBM
State Farm Insurance
The Gap
Thermo Fisher
---
Grants, Endowments, Foundations
We thank the following foundations, grant makers and endowments for supporting Lincoln Community Playhouse. 
The Acklie Charitable Foundation
Amazon Smile
American Association of Community Theatre
Henry J. and Pauline M. Armstrong Endowed Fund
Community CARES Stabilization Grant
Community Services Fund of Nebraska
Cooper Foundation
The Hampton Family Foundation
Oliver T. and Margaret O. Joy Endowment
Lincoln Arts Council
Lincoln Community Foundation
Lincoln Community Playhouse Endowed Fund
Lincoln Foundation Community Arts Endowment Fund
Lincoln Rotary Club 14 Foundation
Mid-America Arts Alliance
Nebraska Arts Council + Nebraska Cultural Endowment
Mark T. and Margaret L. Seacrest Family Charitable Foundation
James Stuart, III Family Foundation
U.S. Bank Foundation
Woods Bros. Realty Foundation for Giving
---
Give To Lincoln Day 2020
Give to Lincoln Day is an event each May that encourages donors to contribute to Lincoln and Lancaster County nonprofit organizations. It is coordinated by Lincoln Community Foundation, in partnership with local nonprofit organizations.
We thank our Playhouse family for their incredible outpouring of support in 2020.
Anonymous
Phyllis Acklie
Jo Adams
Tricia Aldag
Paula & Mike Allen
Kristi Ambroz
Jennie Anderson
Judy Anderson
Amber Antholz
Barbara Armstead
Jack & Alicia Baillie
Rich Bailey
William Barrett
Shirley Baum
Matthew Bejjani
Rachel Blake
Kimberly Blum
Sarah Boehle Pool
Rebecca Boesen
Michael Booton
Olinda S. Boslau
Lanny Boswell
Sara Bournia
Jan Brockmann
Robert Buchman
Robin Buckallew
Chi Bui
Cecilia Burkhart
Juli Burney
Lynette & Don Byrnes
Doug & Mary Campbell
Penny & John Cariotto
Emily Carnes
Susan Carraher
Dorene Casey
Elizabeth Chalenburg
Jenny Chapin
Emily Chen
Scott Clark
Rachel Danay
Amber Davis
James DeCamp
Brooke Denker
Vicki Depenbusch
Kathy Disney
Sally Docter
Leta Powell Drake
Sally Dunham
Mary Jane Dunn & Gene Pokolak
Crystal M. Dunning
Joe Edwards
Julianna Ehlers
Victoria Ehly
Morrie Enders
Joyce Endres
Brendan Evans
Gwenith Everett
Bob Everitt
Mark Feit
Carla Fetch
Sean Flattery
Shirley Flynn
Brian Foley
Charles & Barbara Francis
Dennis & Cherie Frederick
Jessica S. Freeman
Larry Freie
Herbert Friedman
Karen, Troy & Karen Gagner
Betty Gayley
Jordan Geisert
Constance R. and Jack Geist
Steve & Marie Glenn
Michael Goeres
Diane Gonzolas

Tom Grafton
Jessica Greenwald
Barbara Griffith
Susan Gustafson
Kris & Emily Haack
Juliana Hagemeier
Bruce & Cathy Hahn
Sara Hakel
Susan & John Hanlon
Shannon Hanson
Judy Hart
Matthew Hart
Rosemary Hatton
Michelle Hawley-Grieser
Dobey Haws
Randy Hawthorne
Loretta & Jason Hellmuth
Lorrie Herel
Anna Hernoud
Amber Herrick
Thomas Hinshaw
Michelle Hinton
Tracy Hirschfeld
Linda Hirschfeld
Ann Hirschfeld
Laura Lynn Horst
Michelle Howell Smith
Joan Hudson
Leslie Huerta
Rich & Carmen Jirovec
Michele Johannes
Arnie & Sue Johansen
James Ralph Johnson
Danny Johnson
Willa Foster Jones & Rich Jones
Dianne Kalita
Helen Kappel
Jeanne Kern
Kathryn Kile
Chet Kincaid
Ashley Kobza
Amy Koepke
Karen Krull
Karen & Andrew Kuhn
Rhonda Lake
Kay Lamphear
Melodee Landis
Keith Larsen
Lyn Leach
Mike Lindberg
Sharon Lindgren
Janet Lindgren
Beverly Madison
William Maltas
Michelle K. Manning & Joe Loudon
Kathryn Maresh
Jeanne McClure
Larry & Carolyn McClure
Julie & Rod McCullough
Joseph Meduna
BJ Montague
Gina Nance
Christy Nelson
Lowell & Jane Nickolaus
Barbara Niveen
Kristen Nugent
Shannon Ochoa
Eric Ojeda
Kim Osmond
Holly & Tom Ostergard
John & Tracy Ostrander
Kara Parde
Lauren Parker

Barbara & Al Pearson
Dawn Peekenschneider
Carla Petrey & Mike Donlan
Tory Petz
Harriet Pool
Bill Raabe
Paul Ramirez
Pat R. Raybould & Janet C. Chung
Ted Reinwald
Larry & Margaret Remmers
Nancy Richards
Julia Rickertsen
Aaron & Angela Robinson
Michelle Robison
Linda Rossi
James & Kathleen Rowoldt
Kathleen Saathoff
Annaliese Saathoff
Diana Sanderson
Nolan & Barb Schmit
Suzanne Schreiber
Bryan J. Seck & Janell Walther
Daniel & Shauna Shaefer
Greg & Amy Sharpe
Abi Shelbourn
Stacie & Oscar Sinclair
Delbert & Linda Smith
Norman Smith
Marjorie Snodgrass
Keith Snyder
Kent Steen
Lisa Steiner
Vickie Stepanich
Krista Stevens
Susan Stibal
Sharlyn Stock
Rachele Stoops
Lee & Debbie Stuart Family Foundation
Jeffrey Sugden
Lily Sughroue & John Fricke
Suzanne Sughroue
Paula Svoboda
Jill Swank
Lynn Sweeney
Katie & Ray Taddeucci
Leslie Tien
Dara Troutman
Michael Trutna
Kathleen Turner
Jamie Ulmer
Laura Uridil
Sandy Van Pelt
Ben VandeVere
Tiffany Verzal
Jen Verzal
Linda Vrtiska
Deborah & Matt Waechter
Petra Wahlqvist
Melissa Walburn
Arlene Walton
Ariel Washington
Audrey Watson
Andrew Wilcox
Jay Wilkinson
Scott Williamson
Karen Freimund Wills
Kristen Works
Dan Worth
Mike Wortman
Colette Yellow Robe
Shalla Young
---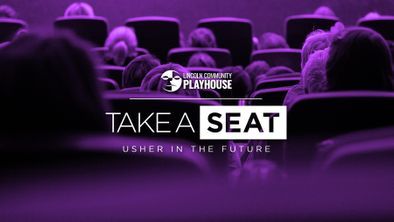 Take A Seat Campaign
Thank you to all our supporters of the Take A Seat Campaign.
Salon Amaryllis
Ashley Amber
Kristi Ambroz
Dan Anderson
Anonymous
Rachel Blake
Greg & Rose Bouvier
James Bowen
Jan Brockley
Dr. Robert Buchman
Becky Wurm Clark
DuTeau Chevrolet
James & Linda Dockery
Morrie Enders
Bob & Karen Everitt
FIVE NINES
Dennis & Cherie Frederick
Steve & Marie Glenn
Michael Goeres
Grafton & Associates, PC
Bruce & Cathy Hahn
John & Susan Hanlon
Randy Hawthorne
Phil & Barbara Heckman
Tabitha Heftie Memorial
Joan Hudson

Jim Ihrie
Nelle & J.P. Jamison
Cuz & Kile Johnson
Merikay Keith
Jessica Kennedy & Scott Matthews
Jeanne & Rich Kern
Amy Koepke
Patricia Beck Langfeldt
Lyn & Natalie Leach
Lincoln Community Playhouse Guild
Mike & Jody Lindberg
Dylan McCullough
Rod & Julie McCullough
Mickey Metzger
Midlands Packaging Corporation
Margaret & James Minary
Tim Montague Memorial
Nelnet
Jim & Gail O'Hanlon
Charles Ogden
Kara & Ross Parde
Penguin Project Supporters
Carla Petrey & Michael Donlan
Sarah & Dave Pool

Jane Raybould
Pat Raybould
Mary Reiser
Bertha Rickertsen
Bruce & Julie Rickertsen
Angela Robinson
Jim & Kathy Rowoldt
Stephen & Joan Ruskamp
Annaliese Saathoff
Suzanne Schreiber
David & Sue Shamblin
Kent Steen
Opal Stivrins
Susan Stuart
James Stuart, III Family Foundation
Suzanne & Scott Sughroue
Kristy Tremayne
Katie & Ray Taddeucci
Brandon & Tiffany Verzal
Eric & Amy Vander Woude Charitable Fund
Thomas & Karen White
Andy & Christine Wilcox
Judy & Ross Wilcox
Karen Freimund Wills & Family

Donation to Seating Campaign
Garner Industries