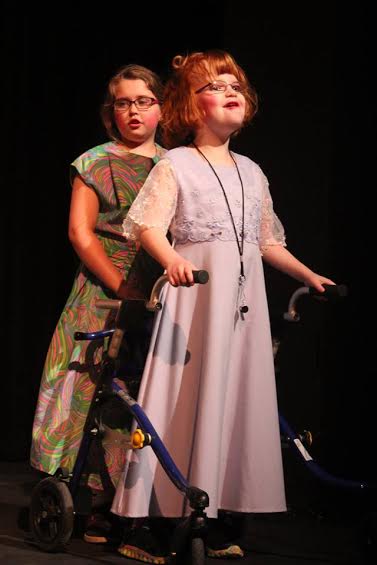 The Penguin Project Heads Under the Sea for 2015
Introductory Meetings Feb. 3 and Feb. 10
The 2015 Playhouse Penguin Project production will be Disney's The Little Mermaid Jr.
The public is invited to the introductory meetings on Tuesday, February 3 and Tuesday, February 10, from 6:30-7:45 p.m. at the Playhouse. Meet the directors and learn about the process (and maybe even sing and dance a little!).
Once weekly rehearsals will begin Tuesday, February 17, from 6:30-7:45 p.m. The schedule will add Thursday rehearsals beginning in March. More rehearsals are scheduled as opening night gets closer.
Performances are June 4 (preview night for families); June 5, 6, 7 and holdover performances June 12, 13, 14. If the holdover shows are booked, there will be an additional pick up rehearsal June 11. Shows on Thursday, Friday, Saturday are at 7:30 p.m. and Sunday matinee at 2 p.m.
Production Team includes:
Rachel Danay – Director (Choreography Focus)
Lily Sughroue - Director (Artist Focus)
Debra Eschliman – Director (Music Focus)
Brooke Jensen – Director (Mentor Focus)
Morrie Enders – Director (Acting Focus)
Jane Schiermeyer - Playhouse Education Director (Administration)
Christine Cottam – Playhouse Office Manager (Administration)
The Penguin Project sponsors are South Lincoln Rotary Club, Woods Bros. Realty Foundation for Giving, and Arthur and Christine Zygielbaum.
The Penguin Project was conceived by Dr. Andrew Morgan to bring young artists with special needs and peer mentors together to create a theatre production. For more information on The Penguin Project's mission, click http://www.lincolnplayhouse.com/education/penguinproject.html.