Morrie Enders - Executive Director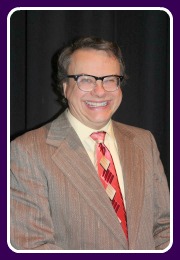 E-Mail:menders@lincolnplayhouse.com
Phone: 402-473-5069
As a self-proclaimed "Theatre Evangelist," Morrie is proud to have spent a lifetime in community theatre. He was Artistic Director of Kalamazoo Civic Theatre in Michigan and the Artistic/Managing Director of La Crosse Community Theatre in Wisconsin. He has had productions performed in Germany, Monaco and Japan. In 2007, Morrie received the AACT Distinguished Merit Award and was given the designation of Fellow of AACT. He received the ANPE Nonprofit Executive of the Year Award for 2015, is a Mayor's Arts Award winner, and has received a commission as an Admiral in the Nebraska Navy.
Christine Cottam - Director of Operations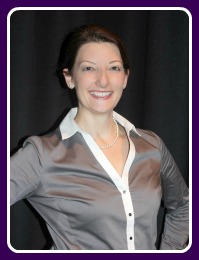 E-Mail: ccottam@lincolnplayhouse.com
Phone: 402-489-7529
Christine graduated summa cum laude from the University of Nebraska at Kearney in 2012, with Bachelor of Arts degrees in Theatre and Music (vocal emphasis), and where she studied stage management for two years under professional stage manager, Elizabeth Wethington. She was named Outstanding Stage Manager for 2012-13 at UNK and was winner of the Theatre Management Challenge at Kennedy Center American College Theatre Festival Region V. She was an administrative intern at Seven Devils Playwriting Conference, id Theatres, in McCall, Idaho. Previously, she was part of the group to spearhead a youth theatre in Hastings, Nebraska, where she served as Managing Artistic Director of Boxcar Youth Theatre Company. Christine also serves on the Nebraska Association of Community Theatre board of directors.
Stephanie Geery-Zink - Development Director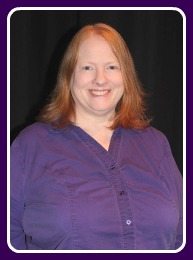 E-Mail: sgeery-zink@lincolnplayhouse.com
Phone: 402-489-7529
Stephanie's background is in journalism, communications, advocacy and fund development. A 1987 graduate from the University of Nebraska-Lincoln in Political Science and Anthropology, she spent her career as a reporter/photographer at newspapers and as a freelancer, and in public relations at an advertising agency. She comes to the Playhouse from the Center for People in Need, where she was communications coordinator. She serves as the First Amendment/Legislative board member of Nebraska Press Women and is a past president, vice president, secretary and treasurer of that organization. She is the 2011 recipient of NPW's Communicator of Achievement Award and Communicator of Achievement Finalist.
Nick Turner - Technical Director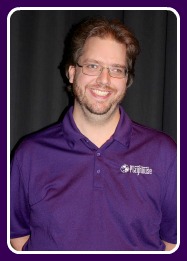 E-Mail: nturner@lincolnplayhouse.com
Phone: 402-489-7529
Nick Turner started volunteering at the Playhouse in 1997 and was hired on as a scenic intern in July of 2000. Throughout the years, he has gained many skills in carpentry as well as in general theatre crafts while working his way up to becoming the current technical director. Since first becoming the technical director in 2008, Nick has worked diligently to supervise shop volunteers while helping keep all productions under budget. During his time at the Playhouse, Nick has also worked with numerous directors and designers to complete the construction of all scenery, lighting, props and sound needed for productions on the Mainstage and the Studio Theatres.
Jane Schiermeyer Hansen - Education Director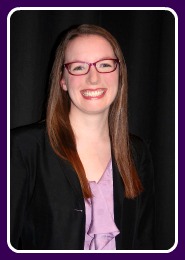 E-Mail:jschiermeyer@lincolnplayhouse.com
Phone: 402-473-5066
Jane holds a Bachelor of Arts degree from the University of Minnesota-Twin Cities and has completed several post-baccalaureate courses in theatre at the University of Nebraska-Lincoln's Johnny Carson School of Theatre and Film. She served as the Playground Program Director for the City of Fremont, Assistant Drama Director for Fremont Public Schools, and is currently employed as a Highly Gifted Student Mentor for Lincoln Public Schools, where she works one-on-one with gifted youth in grades K-5. Jane enjoys each step in the process of encouraging children in their personal, social, and intellectual discovery through theatre arts.