The Mayor's Arts Award 2015 was awarded to the Playhouse for their production of The Penguin Project: Annie Jr.
The Penguin Project ® was conceived by Dr. Andrew Morgan, where young artists with special needs are paired with peer mentors to create a theatre production.
Lincoln Community Playhouse was the first community theatre outside of Illinois to partner with The Penguin Project. We're excited to bring you Beauty and the Beast in Spring, 2016!

Read Aloud Champion

LCP recently was named the Read Aloud Champion for 2015 by Read Aloud Nebraska.
LCP was recognized for work in providing free books to children at Title I performances, partnering with Gere Public Library to promote reading, and for Theatre Arts summer camp Stage Manager, Emily Moore's active role in reading to camp students.
Welcome to Lincoln Community Playhouse!
Posted on 11/30/2015
Return To List
Upcoming Productions/Events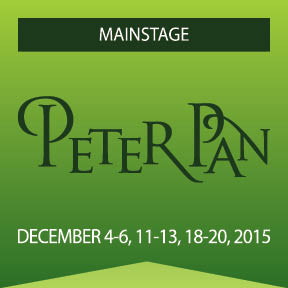 Peter Pan Tickets
Tickets Available:
Members - Nov. 16
General Public - Nov. 23
Performances:
Dec. 4-6, 11-13, 18-20
Fridays @ 7:30p
Saturdays/Sundays @ 2:00p
Tickets $25 Adults/$15 Students
No children under the age of 2 allowed in performances.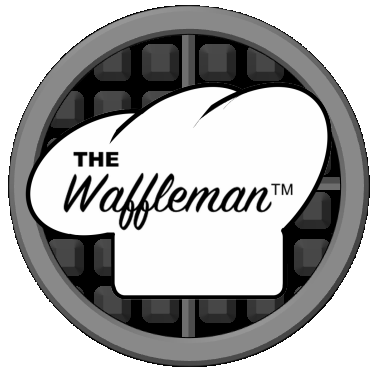 The Waffleman is coming to Lincoln Community Playhouse! December 5th from 11a-1p, purchase all-you-can-eat 9" Belgium waffles at $7 per plate. Kids 5 and under eat free. Proceeds benefit the Playhouse.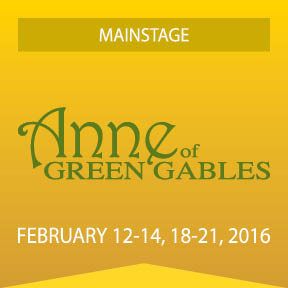 Anne of Green Gables Auditions
Anne of Green Gables - Pre-Audition Workshop
Anne of Green Gables Pre-Audition Workshop
Sunday, December 13th, 2016
Auditioners Ages 10-18: 5:30 - 6:30 PM, 6:30 - 7:30 PM, or 7:30 - 8:30 PM (limit 12 per section)
Auditioners Ages 18 and over: 8:30 - 9:30 PM
The directors of Anne of Green Gables are offering those registered to audition an opportunity to attend a pre-audition workshop free of charge. This is NOT required and auditioners' attendance or absence will not affect casting decisions. It is rather an opportunity for those new to auditioning to gain confidence by singing through their prepared song with an accompanist or choosing music from the LCP music library and receive general tips on how to approach cold reading and vocal auditions. You must be registered to audition in order to participate in the workshop. Register to audition here: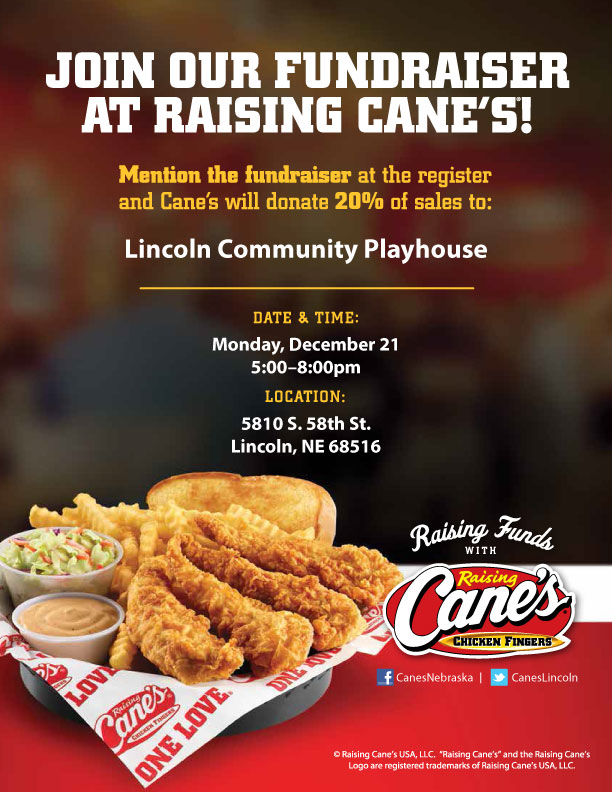 Raising Cane's Fundraiser
Dec. 21
5:00-8:00p
5810 S. 58th St.
Mention the fundraiser at the cash register and
Cane's will donate 20% to the Playhouse!

We Are Monsters Winter Camp - Jan. 9-Feb. 13 (Saturdays)
The Noble Gnarble Spring Break Camp - Mar. 7-12
Creative Comics - From the Page to the Stage
Saturdays, September 8th, 15th, 22nd, and 29th
Location:
Lincoln Community Playhouse
Description:
Learn the art of storytelling in this innovative class. Create your own original comic strip then adapt it for the stage! Through theatrical games and improvisational exercises, become a master storyteller and wow your friends.

Taught by Andy Dillehay with assistance from Leah Knott

Ages 7 to 11
11:30 a.m. to 1 p.m.
Cost: $65 for nonsubscribers/$60 for season subscribers
This form stopped accepting submissions on August 31, 2012 11:59 pm CDT.
Receive E-mail Updates